SUBURBIA
[Insert Caption here focused on the party]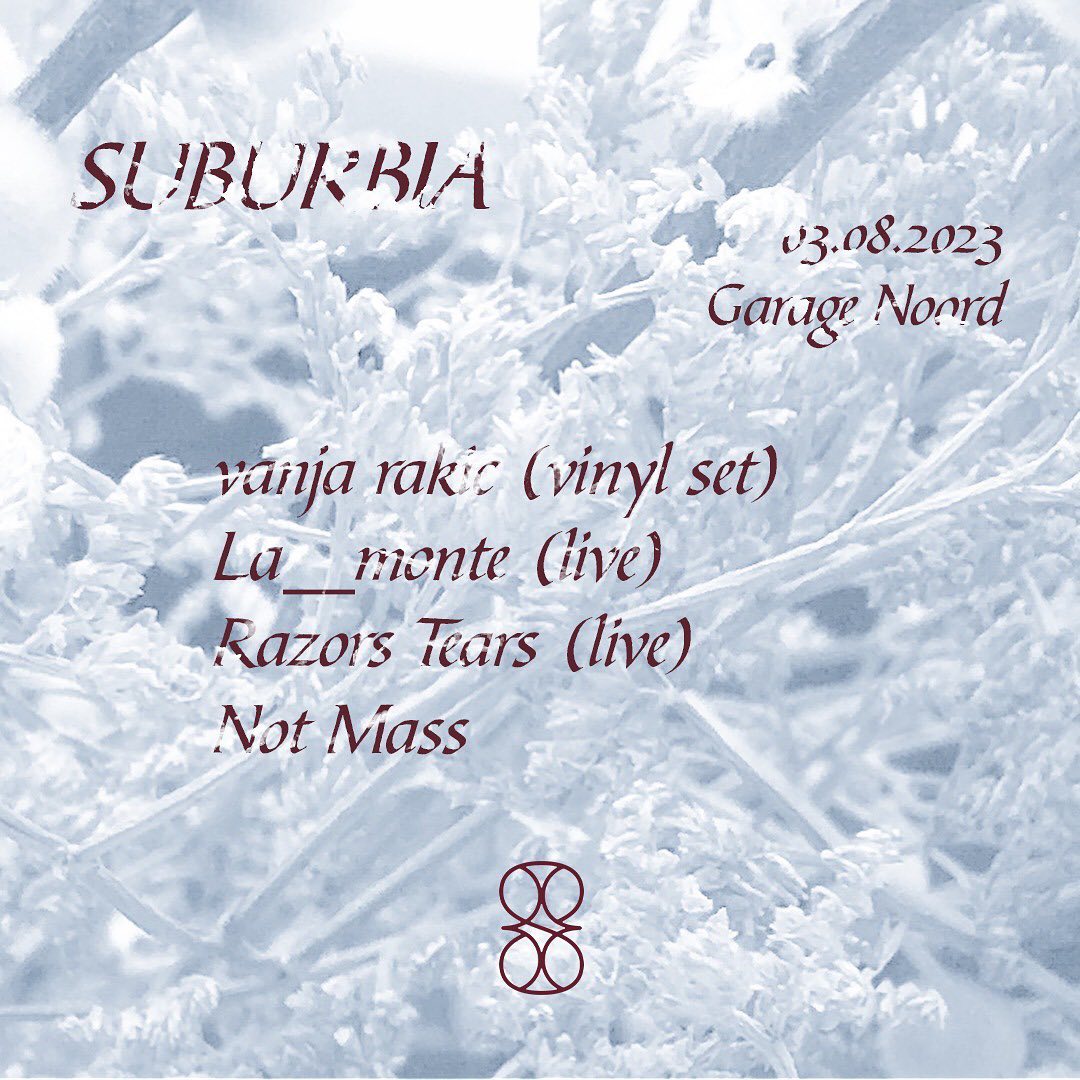 \
Our digital dump of inspirational thoughts, modest achievements and internet madness.
**26-04 **Mila V's new single S.N.C.L. [Smile Now, Cry Later] is OUT now on all streaming platforms 💚
12-04 Parrish Smith new album NEVER BREAK FAITH releasing on 21th of April😈
21-03 New BAR40 update! Keeping it real, keeping it updated.
19-03 New release for E-Saggila! Setting the mood for GN debut on saturday🦋